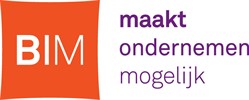 BIM
Enables business for you. BIM is one of the largest players in the Bossche commercial real estate market and also one of the oldest public investment companies. With various locations in 's-Hertogenbosch in our portfolio, BIM has suitable accommodation for starting, growing and established companies.

Biox Biosciences B.V.
A private investment company for early and mid-phase investments in sustainable life sciences initiatives. In addition to providing capital, the company also offers the opportunity to assist in strategic & financial planning, corporate financing, financial administration through its subsidiary Agri Food Health Innovation Center B.V.

BOM N.V.
The mission of NV BOM is: 'creating opportunities for Brabant by strengthening economic growth and innovative strength'. BOM supports companies by really helping them organize and participate in the company.

ZLTO
Is an organization of more than 10,000 entrepreneurs in the green space. They actively stimulate development and innovation in the green sector of the economy and support their members in realizing a sustainable position in the market and society.

Rabobank
Is an international financial services provider on a cooperative basis and provides services in the areas of Retail banking, Wholesale banking, Private banking, Leasing and real estate. As a cooperative bank, Rabobank sets the importance of customers first in its services.

Rijksdienst voor Ondernemend Nederland ( RVO )
The Seed Capital program was allocated in 2009 to Brabant Life Sciences Seed Fund. The Ministry of Economic Affairs supports techno starters. The ministry provides capital to investment funds that invest with risk capital in innovative entrepreneurs. RVO is responsible for the implementation.

Brabant Life Sciences Seed Fund
Province of Noord- Brabant
The Fund has entered into an intensive partnership with the Spin Off Fund of the Province of Noord Brabant, which is managed by the Brabant Development Company. The aim of this collaboration is to further stimulate the Life Sciences Sector through co-financing.

From, for and by entrepreneurs